Pictorial History Of Uline Arena




Uline arena has been described as a "triumph of concrete" when it was constructed in 1939. It is a nondescript building sitting next to the tracks near Union Station and has been largely forgotten by most. Though its appearance is forgettable, its history is amazing.

The Beatles performed their first U.S. concert here on February 11th 1964. Red Auerbach, of Boston Celtic fame, coached the Basketball Association of America's Washington Capitols in the late 1940s, and the Arena was their home. Many children of the 40s and 50s will remember seeing the circus for the first time at Uline Arena. All this history and much more under one roof!

Enjoy !
Washington Coliseum entrance at 1140 3rd St N.E.

Video of Beatles First USA Concert, Feb 11, 1964, Uline Arena, Wash, D.C.




Uline Arena




Washington Coliseum as seen from the elevated tracks




Uline Arena Interior




Uline arena5




Uline Arena Interior




Uline Arena




Uline Arena construction information, Engineering News Record, May 23, 1941






Uline Arena Hockey game




National Brewers playing at Washington Coliseum




Washington Capitols team with President Truman middle, Red Auerbach second from the left


Caricature of Capitols player climbing triumphantly atop a basketball
representing the 1947 BAA Western Division with a "1st Place" flag in
hand as a St. Louis player vies for the same position



Washington, D.C. Dance floor at the Uline Arena with Woody Herman's




soldier inspecting a couple of zoot suits at the uline arena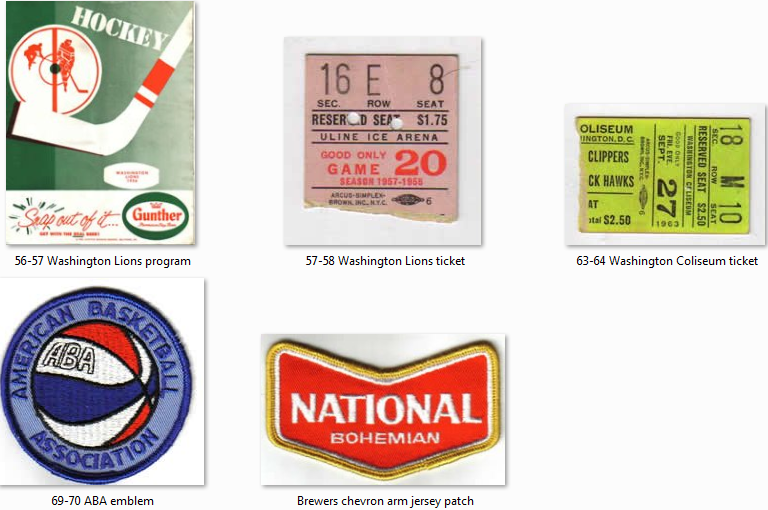 Assorted Washington Coliseum memorabilia
| | | |
| --- | --- | --- |
| program for the forgotten Washington Presidents hockey team of the 1950s | Washington Caps basketball team coached by Red Arabauch | program for the Washington Lions hockey team |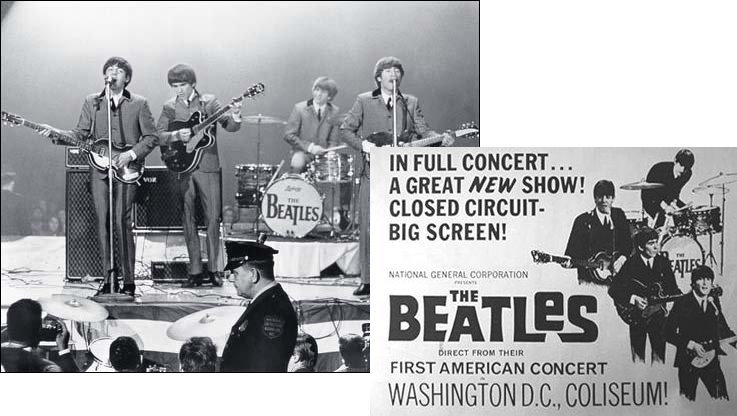 John Paul George and Ringo at the Coliseum
| | |
| --- | --- |
| poster advertising the first Beatles concert in the US | Beatles Concert Uline arena, Feb 11, 1964 |
| A ticket from the Beatles first American concert which cost a whopping $4.00 at the time | |
| | Beatles concert uline arena |
| | |
| Beatles having a snowball fight in front of the Washington Coliseum | the Beatles on the National Mall with the U.S. Capitol in the background |
| | |